Expert and compassionate care is our priority.
Johnson Ranch Animal Clinic offers a wide range of veterinary services. Our skilled and compassionate staff is here to take care of your furry friends when they need us most. Please don't hesitate to contact us with any questions you may have.
Complete Physical Exams
Thorough, physical pet exams are conducted in a relaxed, sit-down atmosphere, where our doctors carefully evaluate each pet's condition, specific needs, and lifestyle. Positive reinforcement and treats are used so your pet has a good experience in our exam room.
Our doctors verbalize your pet's examination so you understand his or her overall health. We encourage you to ask any questions you may have about your pet's well-being.
You are given complimentary educational materials, a pet health record, and a toy for your furry friend. If you love Facebook like we do, we can put your pet on our Facebook Page during his/her examination!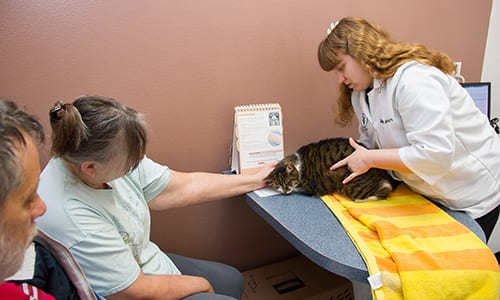 General Surgery
At Johnson Ranch Animal Clinic only specially trained technicians assist the doctor in surgery while sophisticated electronic equipment monitors vital signs. IV fluids, pain medication, anesthesia and anti-inflammatory drugs are administered appropriately for the patient.
After surgery, technicians remain with your pet until they are fully recovered. You are always welcome to stay with your pet during a surgery.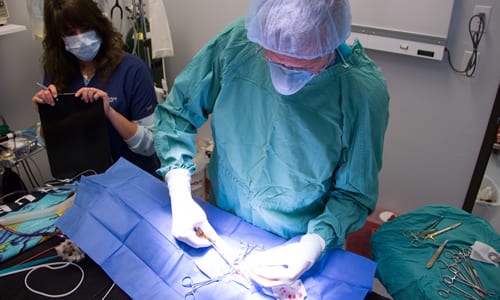 Orthopedic Surgery
Mobile Surgical Services
Gary Moody, D.V.M., M.S.
One of the most accomplished veterinary orthopedic surgeons in Arizona, Dr. Gary Moody has more veterinary surgery experience than most other veterinarians in the state.
His procedures include:
Knee Surgery for Anterior Cruciate Ligament Rupture
TPLO (Tibial Plateau Leveling Osteotomy)
TTA (Tibial Tuberosity Advancement)
Hip Replacement
Hip / Joint Dislocation
Fracture Repair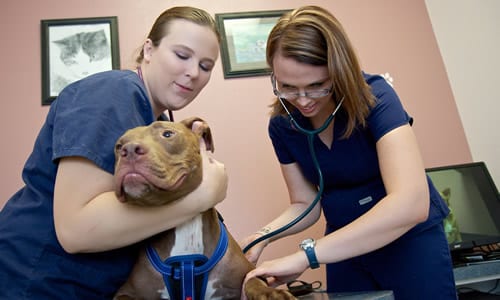 Diagnostics
Since pets can't tell us what's bothering them, it takes experience, thorough exams, and reliable testing to diagnose many ailments.
At Johnson Ranch Animal Clinic, we use modern diagnostic equipment on-site and offsite commercial laboratories. Our highly trained, Certified Veterinarian Technicians help obtain samples, x-rays, and run tests. Some of the common diagnostics we perform are:
X-Rays
Urinalysis
Skin Diagnostics
Fungal Cultures
Bacterial Culture and Sensitivity
Needle Aspirates
Blood Tests
Valley Fever Testing
Heartworm Testing
Stool Testing for Parasites
Pre-surgery Tests
Eye Tests
FeLV/FIV Testing for Cats
Biopsies
Hormone Evaluations
EKGs
Glaucoma Testing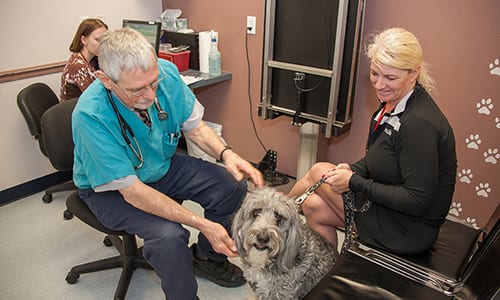 Pet Vaccinations
When it comes to immunizing your dog or cat, one size does not fit all. At Johnson Ranch Animal Clinic we tailor a program that's right for your pet, administering only the vaccines needed, based on age, health, and lifestyle. We only use the best and safest vaccines, produced by companies with worldwide reputations.
Rabies
Distemper-Parvo
Rattlesnake
Kennel Cough
Feline Leukemia
Feline Distemper and Upper Respiratory Viruses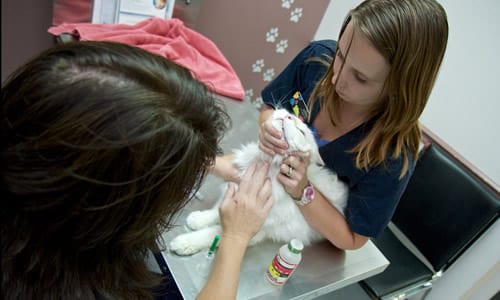 Advanced Dentistry
In addition to preserving an animal's teeth and eliminating the pain of a toothache, regular dental care may prevent future heart, liver and kidney disease.
Intra-oral Digital X-Rays
Teeth Extractions
Surgical Extractions
Oral Tumor Evaluation
Prophylaxis
Bonded Sealants
Bad Breath Treatment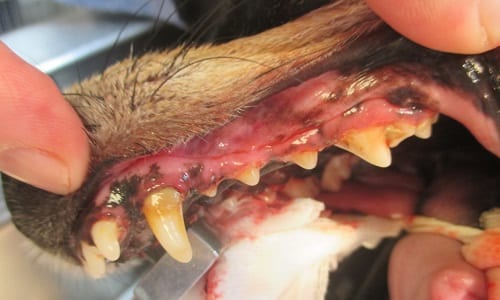 Other Services
Micro-chipping
Health Certificates
On-site Lab
Drug Dispensary
Nutritional Advice
Special Diet Plans
Wisdom Panel MX Mixed Breed Analysis DNA Testing
Behavior Counseling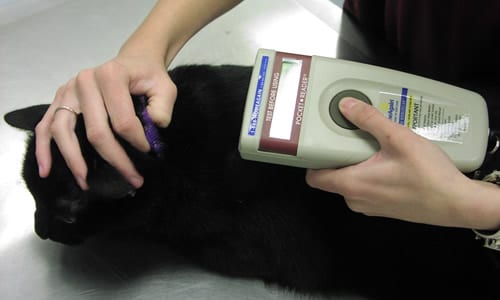 Diseases & Other Conditions
Johnson Ranch Animal Clinic provides comprehensive medical and surgical veterinary service for pets experiencing any of the issues listed below..
Valley Fever
Parvovirus
Urinary Problems
Behavior
Limping
Scratching
Hair Loss
Inactivity
Overweight
Coughing
Ear Problems
Eye Problems
Diarrhea/Vomiting/Not eating
Snakebite
Fleas/Ticks
Licking/Biting/Chewing
If your pet shows any of these symptoms, it might be time for a full "Nose to Tail" medical exam.  If you're unsure whether or not a visit is necessary, give us a call at 480-987-4555.